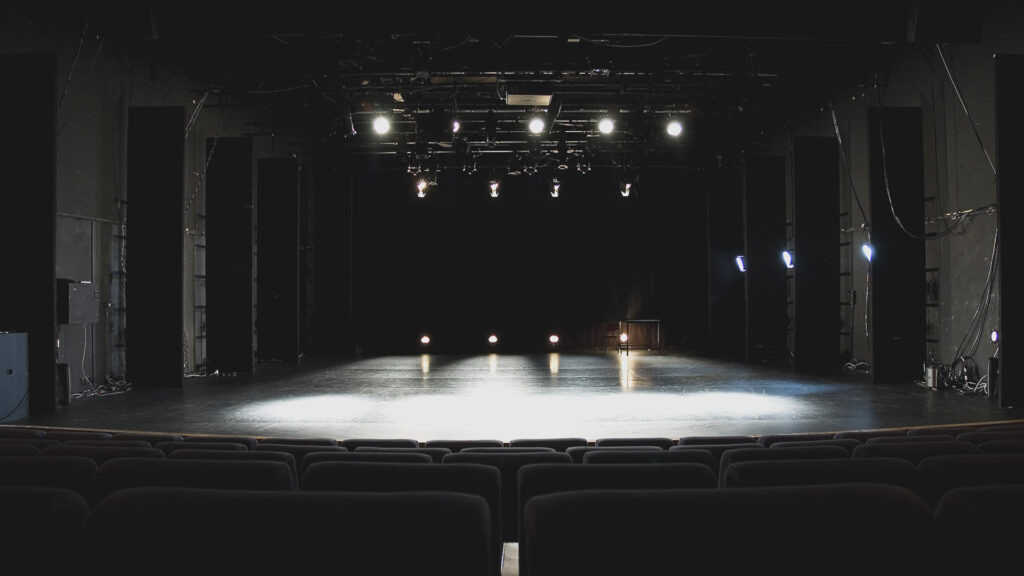 Located in downtown Tampere, Hällä Stage (Hällä-näyttämö) is home to Dance Theatre MD and a variety of events and seminars. The renovated former movie theatre is a glorious, early 1940s venue renowned for its acoustics, visibility and atmosphere.
Hällä Stage is available for event bookings all year round. The main stage has maximum capacity of 213 seats.
Arrival
Hällä Stage is situated by the main road in the city centre of Tampere Hämeenkatu 25. It is located 200 meters from Keskustori (Central square) and 800 meters from Railway station. It's easy to arrive to Hällä Stage by tram (Tuulensuu) or by buss.
Read more about the arrival to Hällä Stage.
Accessibility
The Hällä Stage main staircase is fitted with a wheelchair lift and the theatre has seven wheelchair seats with companion seating.
Stage rentals

Would you like to organize your event at Hällä Stage?